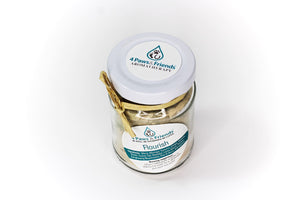 Nourish and strengthen your body, spirit and mind with this lovely  smooth tasting herbal tonic.   Enjoy the process of nurturing yourself from within.  Reward yourself  daily with a boost of goodness that your immune system will enjoy and therefore flourish.
Ingredients:. Maca, Moringa,  Chaga, Shitake, Reishi, Turkey Tail, Maitake, Lions Mane, Oyster, Sanghwang Mushrooms, Pau D'Arco, Astragalus.
Brewing Suggestions:. Infuse 1 teaspoon of herbs in 250mls hot water for 5-10 minutes then pour and enjoy!
Be Well.  Be Nourished.  Be Loved.